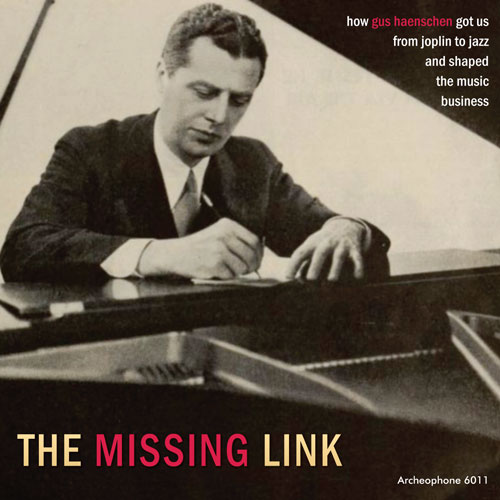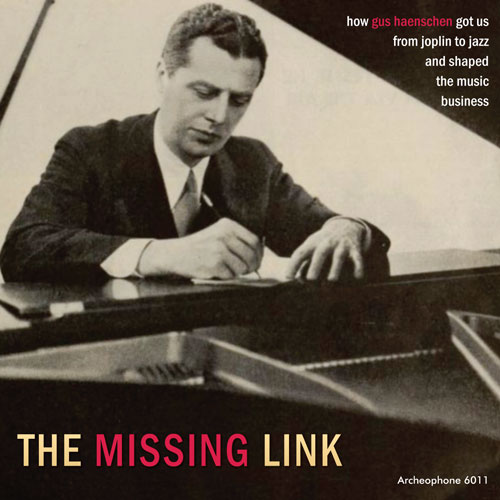 COMING SOON
The name of Gus Haenschen may be unfamiliar, but the music of this student of Scott Joplin is not. Under the pseudonym "Carl Fenton," he led some of the tightest orchestra recordings of the 1920s—but, even more importantly, he oversaw the musical direction at the Brunswick label, where Gus signed Isham Jones, Al Jolson, Nick Lucas, Abe Lyman, the Happiness Boys, and even Charlie Chaplin.
Haenschen probably would not have gotten that peach of a job had it not been for his reputation as a musically innovative young man in St. Louis—and especially for his recording of six personal sides in 1916 that were and are the stuff of legend. Recognized at the time by tastemakers as breakthrough recordings, all but a couple of them had been lost to history until now. Archeophone, together with researcher and writer Colin Hancock, is proud to present all six of Haenschen's explosive 1916 recordings, along with 19 other tracks that show his influence on the music industry.
Move over ODJB. These six sides change the game—they are the first jazz records. And they and their creator, Gus Haenschen are the missing link between ragtime and jazz.
The final track list is below; subscribe to our newsletter for updates on The Missing Link.
1. Sunset Medley—Haenschen's Orchestra (W. G. Haenschen piano, T. T. Schiffer drums)
2. Country Club Medley—Haenschen's Orchestra (W. G. Haenschen piano, T. T. Schiffer drums)
3. Admiration—W. G. Haenschen's Banjo Orchestra
4. I Left Her on the Beach at Honolulu—W. G. Haenschen's Banjo Orchestra
5. Honky Tonky—W. G. Haenschen's Banjo Orchestra
6. Maple Leaf Rag—W. G. Haenschen's Banjo Orchestra
7. Interview/Under the Japanese Moon—Irving Caesar and Gus Haenschen/Gus Haenschen
8. The Moorish ("Maurice") Glide—Victor Military Band
9. Underneath the Japanese Moon—Irving Kaufman
10. Karavan—Carl Fenton's Orchestra
11. Read 'Em and Weep—Al Bernard
12. Bow-Wow—Wiedoeft Wadsworth Quartet
13. I Love You Sunday—Isham Jones Rainbo Orchestra
14. By The Pyramids—Gene Rodemich's Orchestra
15. Honey Babe—Lyman's California Ambassador Hotel Orchestra
16. Pesticatin' Mamma—Paul Ash and His Granada Orchestra
17. Shake It and Break It—Vic Meyers' Hotel Butler Orchestra
18. Rosita—International Novelty Orchestra
19. Steppin' Out—Al Jolson with Isham Jones Orchestra
20. Tenth Interval Rag—Gene Rodemich's Orchestra
21. What'll I Do—Carl Fenton's Orchestra
22. San—Mound City Blue Blowers
23. My Best Girl—Nick Lucas
24. With You, Dear, in Bombay—Abe Lyman's California Orchestra conducted by Charlie Chaplin
25. Maple Leaf Rag—Herb Wiedoeft's Cinderella Roof Orchestra