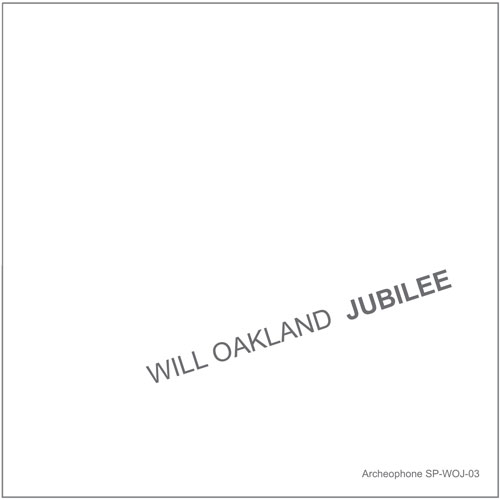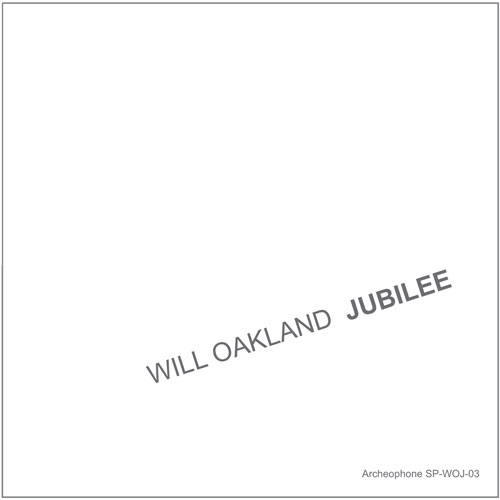 Star of the minstrel stage, singer on hundreds of records, personality of radio and television, and the man who discovered Al Jolson, Will Oakland had a career that spanned more than 50 years. Celebrating his golden jubilee as a performer, he recorded a commemorative LP with stories and snippets of old records and gave them to friends and fans. Made in 1954, this extraordinary souvenir has been the subject of rumors by collectors but has never been available commercially—until now. List price: $12.49
OVERVIEW
Catalogue number: ARCH SP-WOJ-03
UPC: 778632901988
Original release date: December 16, 2008
Running length: 36:11 / 14 tracks
Notes & packaging: Includes a 12-page booklet
Tracks recorded: 1909-1954
An Archeophone Special Product
Tracks and Sound Samples
Product Description
Package Deals
More by this Artist
Sample all tracks
Tracklist

1.
Greetings and early years (featuring "Silver Threads Among the Gold")
Will Oakland
1954

2.
Making old records (featuring "When You and I Were Young, Maggie")
Will Oakland
1954

3.
Dockstader Minstrels (featuring "Sing Rock-a-Bye Baby to Me")
Will Oakland
1954

4.
Days with Cohan and Harris Minstrels and Primrose's Minstrels (featuring "Evalyne" by Oakland and Murray)
Will Oakland
1954

5.
Duets with Billy Murray (featuring "Just for Tonight" by Oakland and Murray)
Will Oakland
1954

6.
The Original "Three Tenors" (featuring "Everything Reminds Me of That Old Sweetheart of Mine" by Oakland-Campbell-Burr)
Will Oakland
1954

7.
Another trio with Campbell and Burr (featuring "Meet Me in Blossom Time" by Oakland-Campbell-Burr)
Will Oakland
1954

8.
The Heidelberg Quintet (featuring "Emmett's Lullaby" by Heidelberg Quintet)
Will Oakland
1954

9.
"Modern" tempo (featuring "My Little Lovin' Sugar Babe" by Heidelberg Quintet)
Will Oakland
1954

10.
William F. Hooley, bass singer (featuring "When the Rainbow Shines Bright at the Morn" by William F. Hooley and Male Quartet)
Will Oakland
1954

11.
Why Will Oakland records are hard to find
Will Oakland
1954

12.
Will Oakland in the present day (featuring "The Sunshine of Your Smile")
Will Oakland
1954

13.
Farewell and thanks
Will Oakland
1954

14.
One for the ages (featuring "Danny Boy")
Will Oakland
1954
Star of the minstrel stage, singer on hundreds of records, personality of radio and television, and the man who discovered Al Jolson, Will Oakland had a career that spanned more than 50 years. Celebrating his golden jubilee as a performer, he recorded a commemorative LP with stories and snippets of old records and gave them to friends and fans. Made in 1954, this extraordinary souvenir has been the subject of rumors by collectors but has never been available commercially—until now.
Possessing a true counter-tenor voice throughout his entire life, Oakland was a one-of-a-kind performer. He reminisces about his minstrel days and the excitement of making records at the dawn of the acoustic era—and plays examples of his solos, duets with Billy Murray, trios with Campbell and Burr, and ensemble work with the Heidelberg Quintet. And, to the thunderous applause of live television audiences, Oakland rounds out his jubilee celebration with new recordings of "The Sunshine of Your Smile" and "Danny Boy."
This release is included in the following packages.
Save 20% on our entire catalogue